The Official site of NASCAR.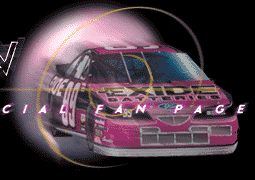 The official Jeff Burton site. It is a little disappointing, but has the official Roush Racing press release after each race. Also has information on the Jeff Burton fan club.

A really great site. Check it out. It has nice wallpaper images to use on your desktop.

Roush Racings official site. It can be very interesting to read their guestbook.

A very nice site covering all types of racing.
A site were you trade fantasy shares of drivers, also has other sports, has an extensive directory of links.

A great site to find pictures of your favorite driver.